English

ndia, in the cliched observation, is not merely a country but a continent. Its population, which is in excess of one billion and may soon exceed that of China, presents the most extraordinary contrasts. The people of this vast country speak nearly a thousand languages, follow several different faiths — including Hinduism, Christianity, Islam, Buddhism, Jainism, Zoroastrianism, and Sikhism — and are congregated in hundreds of different ethnic and caste communities. But these are only conventional ways of describing the myriad forms of social organization found in India, for the country also has diverse social and ecological movements, women's organizations, radical political parties, and various interest groups. India is, as is commonly recognized, the world's largest electoral democracy, and its elections, scattered over a month, represent a triumph of organizational skill and will; at the same time, the country has several dozen communist parties, some of which operate outside formal politics and rely on armed struggle while others are very much part of the traditions of Indian parliamentary democracy. Politics is something of a passion, and perhaps nowhere in the world is democracy so fundamentally a living and contested thing as in India. Unlike in the United States, where political contestation has generally been reduced to choosing between indistinguishable candidates, and in fetishizing an absurd notion of 'choice', in India political parties and formations show much more variation, and there is a good deal more of street politics as well. Even the Indian Supreme Court has displayed admirable judicial activism at times.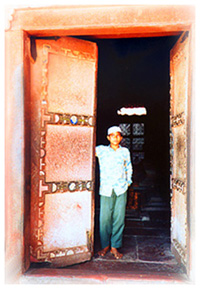 Indian landscapes are just as diverse, from the towering Himalayan peaks in the north to the vast Gangetic plains in north-central India to the coastal regions further south. Cows and vendors on the street, hastily scrawled political slogans and insignia, roadside pan shops and mandirs, small children crammed into cycle rickshaws, and huge bill boards advertising the latest dose of violence and sex doled out by the massive film industry are just as much a part of Indian landscapes. Architectural monuments, cultural traditions, and everyday practices, no less than the chronicles of kings and the exploits of numerous invaders, testify to the complexity of Indian history. To speak of Indian culture is to speak of long (though not necessarily unbroken) traditions of music, art, architecture, dance, sculpture, as well as traditions of film-making; it is also to invoke India's many cuisines, all reduced in the West to 'tandoori chicken', and of course all those signs, gestures, and symbols by means of which people create meaning and communication. Though India is usually associated with religion, being the cradle of half the world's major faiths, secular and materialist traditions have at least as long and complicated a history as Indian religions.
The social realities of India, notwithstanding the advances of recent years and the attempt to project India as a rising global power, suggest a rather grim picture: working conditions for the greater majority of the people are still exceedingly poor, levels of poverty remain very high, and the oppression of women, the poor, and other marginalized groups constitutes the most formidable obstacle to egalitarian aspirations. This is not the India of the Indians in the diaspora of the North, whose idea of their homeland often rests upon ossified conceptions of Indian religion, tradition, and cultural practices. Yet it is also in the diaspora that new art and cultural forms are emerging, and the relation between India and its diasporic offsprings may yet alter our understanding of Indian civilization.
This site aims at offering a scholarly yet readable narrative of some aspects of Indian history, politics, culture, and religion. It does not in the least aspire to be comprehensive, an objective that at any rate cannot be achieved, and subjects, personalities, and themes have been chosen for exploration and interpretation because they interest the creator of the site, though often they are of intrinsic importance in understanding the history and evolution of Indian civilization.
Portuguese
ndia, na observação clichê, não é meramente um país, mas um continente. A sua população, que é superior a um bilhão e que pode ultrapassar em breve a da China, apresenta os contrastes mais extraordinários. As pessoas deste vasto país falam quase mil línguas, seguem várias religiões diferentes – incluindo hinduísmo, cristianismo, islamismo, budismo, jainismo, zoroastrismo e sijismo – e são reunidos em centenas de diferentes comunidades étnicas e de castas. Mas estas são apenas maneiras convencionais de descrever as inúmeras formas de organização social encontradas na Índia, pois o país também possui diversos movimentos sociais e ecológicos, organizações de mulheres, partidos políticos radicais e vários grupos de interesse. A Índia é, como é comummente reconhecido, a maior democracia eleitoral mundial, e suas eleições, dispersas ao longo de um mês, representam o triunfo da habilidade e vontade organizacional; Ao mesmo tempo, o país possui várias dúzias de partidos comunistas, alguns dos quais operam fora da política formal e confiam na luta armada enquanto outros fazem parte das tradições da democracia parlamentar indiana. A política é uma paixão e, talvez, em nenhum lugar do mundo a democracia seja tão fundamentalmente uma coisa viva e contestada como na Índia. Ao contrário dos Estados Unidos, onde a contestação política geralmente foi reduzida à escolha entre candidatos indistinguíveis e ao fetichizar uma noção absurda de "escolha", na Índia, os partidos políticos e as formações mostram muito mais variações, e há muito mais de rua política também. Até mesmo o Supremo Tribunal da Índia mostrou um admirável ativismo judicial às vezes.
As paisagens indianas são tão diversas, desde os altos picos do Himalaia no norte até as vastas planícies do Gangetic, no norte da Índia central, até as regiões costeiras mais ao sul. Vacas e vendedores na rua, precocemente ostentavam slogans políticos e insígnias, lojas e mandirs de panos de estradas, crianças pequenas abarrotadas em triciclos riquixa e grandes outdoors que anunciam a última dose de violência e sexo oferecidos pela indústria cinematográfica maciça são uma parte das paisagens indianas. Monumentos arquitetônicos, tradições culturais e práticas cotidianas, nada menos do que as crônicas de reis e as façanhas de numerosos invasores, testemunham a complexidade da história indiana. Falar da cultura indiana é falar de longas (embora não necessariamente intactas) tradições de música, arte, arquitetura, dança, escultura, além de tradições de cinema; é também invocar as muitas cozinhas da Índia, todas reduzidas no Ocidente a "frango tandoori" e, claro, todos esses sinais, gestos e símbolos através dos quais as pessoas criam significado e comunicação. Embora a Índia esteja geralmente associada à religião, sendo o berço da metade das principais religiões do mundo, as tradições seculares e materialistas têm pelo menos uma história tão longa e complicada como as religiões.
As realidades sociais da Índia, não obstante os avanços dos últimos anos e a tentativa de projetar a Índia como um poder global crescente, sugerem uma imagem bastante sombria: as condições de trabalho para a maior parte das pessoas ainda são extremamente pobres, os níveis de pobreza permanecem muito altos , e a opressão das mulheres, dos pobres e de outros grupos marginalizados constitui o obstáculo mais formidável para as aspirações igualitárias. Esta não é a Índia dos índios na diáspora do Norte, cuja ideia de sua pátria freqüentemente se baseia em concepções ossificadas de religião, tradição e práticas culturais indianas. No entanto, é também na diáspora que novas formas artísticas e culturais estão surgindo e a relação entre a Índia e os seus descendentes diaspóricos ainda pode alterar a nossa compreensão da civilização.
Este site visa oferecer uma narrativa acadêmica e legível de alguns aspectos da história, política, cultura e religião da Índia. Não aspira a ser abrangente, um objetivo que, de qualquer forma, não pode ser alcançado, e assuntos, personalidades e temas foram escolhidos para exploração e interpretação porque interessam o criador do site, embora muitas vezes sejam de importância intrínseca na compreensão da história e evolução da civilização indiana.
Source: https://www.homeyou.com/~edu/india-e-seus-vizinhos
Slovenian
Indien och grannar

ndien, i cliched observation, är inte bara ett land utan en kontinent. Dess befolkning som överstiger en miljard, och snart kan överstiga den i Kina, presenterar de mest extraordinära kontraster. Folket i detta väldiga land talar nästan tusen språk, följa flera olika religioner – inklusive hinduism, kristendom, islam, buddhism, jainism, Zoroastrianism och sikhism – och samlades i hundratals olika etniska och kastsamhällen. Men dessa är bara konventionella sätt att beskriva de otaliga former av social organisation som finns i Indien, för landet också har olika sociala och ekologiska rörelser, kvinnoorganisationer, radikala politiska partier och olika intresseorganisationer. Indien är, som är allmänt erkänd, världens största valdemokrati, och dess val, utspridda över en månad, utgör en triumf för organisatorisk skicklighet och vilja; Samtidigt har landet flera dussin kommunistiska partier, varav vissa är verksamma utanför de formella politiken och förlitar sig på väpnad kamp medan andra är väldigt mycket en del av traditionerna i indiska parlamentarisk demokrati. Politik är något av en passion, och kanske ingenstans i världen är demokratin så grundläggande en levande och ifråga sak som i Indien. Till skillnad från i USA, där den politiska ifrågasätt har generellt sänkts till att välja mellan särskiljas kandidater, och fetishizing en absurd föreställning om "val", i Indien politiska partier och formationer visar mycket mer variation, och det finns en hel del mer av gatan politiken också. Även den indiska högsta domstolen har visat beundransvärd rättslig aktivism ibland.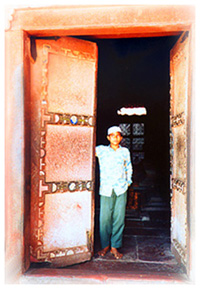 Pojke på dörren: Fatehpur SikriIndian landskap är lika varierande, från de höga Himalayas toppar i norr till de vidsträckta Gangetic slätterna i norra och centrala Indien till kustregionerna längre söderut. Kor och leverantörer på gatan, hastigt klottrade politiska slagord och insignier, vägarna pan butiker och mandirs, små barn möjlighet till cykelrickshaws och enorma anslagstavlor reklam den senaste dosen av våld och sex kunde dela ut den massiva filmbranschen är lika mycket en del av indiska landskap. Arkitektoniska monument, kulturella traditioner och vardagliga rutiner, något mindre än de krönikor av kungar och bedrifter många inkräktare, vittnar om komplexiteten i indisk historia. Att tala om indisk kultur är att tala om länge (men inte nödvändigtvis obruten) traditioner musik, konst, arkitektur, dans, skulptur, samt traditioner filmskapande; Det är också att åberopa Indiens många kök, allt reduceras i väst till "tandoori chicken", och naturligtvis alla dessa tecken, gester och symboler med hjälp av vilka människor skapar mening och kommunikation. Även Indien är vanligtvis förknippas med religion, som är vaggan för hälften av världens stora religioner, sekulära och materialistiska traditioner har minst lika lång och komplicerad en historia som indiska religioner.
De sociala verkligheten i Indien, trots de framsteg de senaste åren och försöket att projicera Indien som en stigande global makt, föreslår en ganska dyster bild: arbetsförhållandena för större majoriteten av människor är fortfarande ytterst fattiga, fattigdom är fortfarande mycket hög och kvinnoförtryck, de fattiga och andra marginaliserade grupper utgör den mest formidabla hindret för egalitära ambitioner. Detta är inte Indien av indierna i diasporan i norr, vars uppfattning om sitt hemland ofta vilar på förbenade föreställningar om indisk religion, tradition och kulturella sedvänjor. Men det är också i diasporan att ny konst och kulturformer växer fram, och relationen mellan Indien och dess diasporiska avkommor kan ännu ändra vår förståelse av indiska civilisationen.
Denna webbplats syftar till att erbjuda en vetenskaplig ändå lättläst berättelse om vissa aspekter av indisk historia, politik, kultur och religion. Det är inte det minsta strävar efter att vara heltäckande, ett mål som i alla fall inte kan uppnås, och ämnen, personligheter och teman har valts för prospektering och tolkning eftersom de intresserar skaparen av webbplatsen, men ofta är de inneboende betydelse för att förstå historien och utvecklingen av indiska civilisationen.
Belarussian
Індыя

ндыя, у клішэ назірання, гэта не проста краіна, а кантынент. Яго насельніцтва, якое знаходзіцца ў лішку аднаго мільярда і неўзабаве можа перавышаць Кітая, уяўляе самыя незвычайныя кантрасты. Народ гэтай велізарнай краіне кажуць каля тысячы моў, выканайце некалькі розных канфесій – у тым ліку індуізму, хрысціянства, мусульманства, будызму, джайнизма, зараастрызм, і сикхизм – і сабраліся ў сотнях розных этнічных і каставых абшчын. Але гэта толькі звычайныя спосабы апісання мірыяды формаў сацыяльнай арганізацыі, знойдзеныя ў Індыі, краіне таксама ёсць розныя сацыяльныя і экалагічныя руху, жаночыя арганізацыі, радыкальныя палітычныя партыі і розных зацікаўленых груп. Індыя, як правіла, прызнаецца, найбуйнейшы ў свеце выбарнай дэмакратыі, і яго выбары, раскіданыя на працягу месяца, ўяўляюць сабой трыумф арганізацыйных навыкаў і будзе; у той жа час, краіна мае некалькі дзясяткаў камуністычных партый, некаторыя з якіх працуюць за межамі фармальных палітыку і належаць на ўзброеную барацьбу, а іншыя вельмі частка традыцый індыйскай парламенцкай дэмакратыі. Палітыка з'яўляецца чымсьці страсці, і, магчыма, нідзе ў свеце не ёсць дэмакратыя, так прынцыпова жывая і аспрэчваецца, што, як і ў Індыі. У адрозненне ад Злучаных Штатаў, дзе палітычнай канкурэнцыі ў цэлым быў скарочаны да выбару паміж неадметнымі кандыдатаў, а ў фетыш абсурднае паняцце «выбар», у Індыі палітычныя партыі і фармацыі паказаць значна больш варыяцый, і ёсць значна больш вуліцы палітыка, як добра. Нават Вярхоўны суд Індыі адлюстроўваецца выдатную судовай актыўнасці ў разы.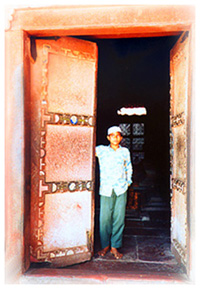 Хлопчык у дзверы: Fatehpur SikriIndian пейзажы як разнастайныя, ад ўзвышаюцца вяршыняў Гімалаяў на поўначы да шырокіх раўнін Ганга ў паўночна-цэнтральнай Індыі ў прыбярэжных раёнах на поўдзень ад. Каровы і пастаўшчыкі на вуліцы, паспешліва надрапаў палітычныя лозунгі і знакі, прыдарожныя пан крамы і mandirs, маленькія дзеці туляцца ў рыкшаў цыклу, і велізарныя дошкі законапраект рэкламных апошнюю дозу гвалту і сэксу выдавалі масавым кінаіндустрыі гэтак жа, як шмат частка індыйскіх пейзажаў. Архітэктурныя помнікі, культурныя традыцыі, і паўсядзённыя практыкі, не менш, чым летапісе цароў і подзвігі шматлікіх захопнікаў, сведчаць аб складанасці індыйскай гісторыі. Казаць аб індыйскай культуры з'яўляецца казаць пра даўно (хоць і не абавязкова бесперапынная) традыцыі музыкі, мастацтва, архітэктуры, танца, скульптуры, а таксама традыцый кінавытворчасці; гэта таксама спасылацца на многіх кухнях Індыі, усё зводзіцца на Захадзе "тандури курыца", і, вядома, усе гэтыя знакі, жэсты і сімвалы, з дапамогай якіх людзі ствараюць сэнс і сувязь. Хоць Індыя, як правіла, звязаныя з рэлігіяй, быўшы калыскай асноўных канфесій палова свету, свецкіх і матэрыялістычных традыцый, па меншай меры да таго часу, і ўскладніла гісторыю як індыйскіх рэлігій.
Сацыяльныя рэаліі Індыі, нягледзячы на ​​поспехі апошніх гадоў і спробы праецыраваць Індыю як расце сусветнай дзяржавай, прапанаваць даволі змрочную карціну: умовы працы для большай большасці людзей усё яшчэ надзвычай бедны, узровень беднасці застаецца вельмі высокім і прыгнёт жанчын, бедных і іншых маргінальных груп з'яўляецца найбольш сур'ёзным перашкодай для эгалітарнай памкненняў. Гэта не Індыя індзейцаў ў дыяспары Поўначы, чыя ідэя радзіму часта абапіраецца на застылых канцэпцый індыйскай рэлігіі, традыцыі і культурныя практыкі. Тым не менш, гэта таксама ў дыяспары, што новае мастацтва і культурныя формы з'яўляюцца, і стаўленне паміж Індыяй і яе дыяспар нашчадкаў усё яшчэ можа змяніць наша разуменне індыйскай цывілізацыі.
Гэты сайт нацэлены на прапаноўваючы навуковы пакуль чытаны аповяд аб некаторых аспектах гісторыі Індыі, палітыкі, культуры і рэлігіі. Гэта не ў якой меры не імкнемся быць усёабдымнай, аб'ектыўным, што ў любым выпадку не можа быць дасягнута, і прадметы, асобы і тэмы былі абраныя для даследавання і інтэрпрэтацыі, таму што яны зацікавіць стваральніка сайта, хоць часта яны з'яўляюцца неад'емнай важнасць разумення гісторыі і эвалюцыі індыйскай цывілізацыі.
Finnish
ntia, että stereotypioiden havainto, ei ole ainoastaan ​​maa vaan maanosa. Sen väestö, joka on yli miljardi ja saattaa pian suurempi kuin Kiina, esittelee omaperäisimpiä kontrasteja. Ihmiset tässä valtavassa maassa puhua lähes tuhat kieliä, seurata useita eri uskontojen – kuten hindulaisuus, kristinusko, islam, buddhalaisuus, Jainalaisuus, zarathustralaisuus ja Sikhiläisyys – ja ovat kerääntyneet sadoissa eri etnisten ja kastiin yhteisöjä. Mutta nämä ovat vain tavanomaisia ​​tapoja kuvata lukemattomia muotoja sosiaalisen organisaation löytyy Intiassa, maan on myös monipuolinen sosiaalinen ja ekologinen liikkeiden, naisjärjestöt, radikaali poliittisten puolueiden ja eri sidosryhmien. Intia on, kuten yleisesti tunnustettu, maailman suurin vaalien demokratia, ja sen vaalien hajallaan yli kuukauden, edustavat riemuvoitto organisaation taitoa ja tahtoa; Samalla, maassa on kymmeniä kommunististen puolueiden, joista osa toimii kuin muodollisessa politiikka ja luottaa aseellisen taistelun, kun taas toiset ovat hyvin osa perinteistä Intian parlamentaarisen demokratian. Politiikka on eräänlainen intohimo, ja ehkä missään päin maailmaa on demokratia niin pohjimmiltaan elävä ja riidanalainen asia kuin Intiassa. Toisin kuin Yhdysvalloissa, missä poliittinen riitauttamista on yleisesti lyhentynyt valita välillä erottamattomat ehdokkaiden ja fetishizing absurdi käsite "valinta", Intiassa puolueiden ja kokoonpanojen näyttää paljon enemmän vaihtelua, ja siellä on paljon enemmän katu politiikka samoin. Jopa Intian korkein oikeus on näkyvissä ihailtavaa oikeudellista aktivismia ajoittain.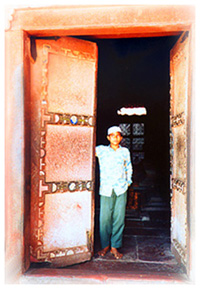 Intialainen maisemat ovat aivan yhtä monipuolinen, mistä jyrkät Himalajan huiput pohjoisessa suuri Gangetic tasangoilla Pohjois-Keski-Intiassa ja rannikkoalueiden etelämpänä. Lehmät ja myyjät kadulla, hätäisesti scrawled poliittisia iskulauseita ja arvomerkit, tienvarsien pannulla kauppoja ja mandirs, pienet lapset ahdetaan sykli riksat, ja valtava mainostaulujen mainonta uusin annoksen väkivallan ja sukupuolen doled massiivinen elokuvateollisuuden ovat yhtä lailla osa Intian maisemia. Rakennusmuistomerkkejä, kulttuuriperinteeseen ja jokapäiväistä käytäntöjä, peräti aikakirjaan kuninkaiden ja hyödyntää lukuisia hyökkääjät, todistavat monimutkaisuus Intian historian. Puhua Intian kulttuuri on puhua pitkään (vaikka ei välttämättä ehjä) perinteistä musiikkia, taide, arkkitehtuuri, tanssi, kuvanveisto, sekä perinteistä elokuvanteon; se on myös vedota Intian monet keittiöitä, kaikki vähensi lännessä "tandoori kana", ja tietysti kaikki nämä merkit, eleet ja symboleita jolla ihmiset luovat merkitystä ja viestintä. Vaikka Intia liittyy yleensä uskontoon, joka kehto puolet maailman tärkeimpien uskontoja, maallinen ja materialistinen perinteet ovat vähintään yhtä pitkä ja monimutkainen historia kuin Intian uskonnot.
Sosiaalisen todellisuuden Intian huolimatta ennakot viime vuosien ja pyrkimys hankkeen Intia on nouseva maailmanvalta, viittaavat varsin synkän kuvan: työoloja suurempi enemmistö ihmiset ovat edelleen erittäin huono, köyhyys ovat edelleen hyvin korkealla ja naisten alistamisen, köyhien ja muille syrjäytyneille ryhmille muodostaa pelottavampiakin este tasa-arvoinen toiveita. Tämä ei ole Intian intiaanien diasporassa Pohjois, jonka ajatus kotimaahansa usein lepää luutuneita käsityksiä Intian uskonto, perinne, ja kulttuuriset käytännöt. Silti se on myös diasporan että uuden taiteen ja kulttuurin muotoja on syntymässä, ja suhde Intian ja sen diasporic jälkeläiset voivat vielä muuttaa ymmärrystämme Intian sivilisaation.
Tämä sivusto pyrkii tarjoamaan tieteellinen vielä luettavissa kerrontaa joitakin Intian historiasta, politiikan, kulttuurin ja uskonnon. Se ei vähimmässäkään haluavat olla kattava, tavoite, ainakaan ei voida saavuttaa, ja aiheita, persoonallisuuksia, ja teemat on valittu etsintä ja tulkintaa, koska ne kiinnostavat luoja sivuston, vaikka usein ne ovat luontaisia merkityksen ymmärtämisessä historiaa ja kehitystä Intian sivilisaation.
Slovak
Indie, v klišé pozorovanie, nie je len krajina, ale kontinent. Jeho populácie, čo je viac ako jednu miliardu a môže čoskoro prekročiť Číny, predstavuje najviac mimoriadnej kontrasty. Ľudia z tejto obrovskej krajiny hovoriť takmer tisíc jazykov, nasledovať niekoľko rôznych vyznaní – vrátane hinduizmu, kresťanstva, islamu, budhizmu, džinizmu, Zoroastrianism, Sikhism a – a sú zhromaždili v stovkách rôznych etnických a kastový spoločenstiev. Ale to sú len konvenčné spôsoby popisu nespočetné formy sociálnej organizácie, nájdené v Indii, pre túto krajinu aj rôzne sociálne a ekologické hnutie, ženských organizácií, radikálnej politickej strany, a rôzne záujmové skupiny. India je, ako je všeobecne uznávaná, najväčší svetový volebnej demokracii, a jeho voľby, roztrúsenej viac ako mesiac, predstavujú triumf organizačných zručností a vôle; v rovnakej dobe, krajina má niekoľko desiatok komunistických strán, z ktorých niektoré fungujú mimo formálnych politiky a spoliehajú na ozbrojený boj, zatiaľ čo iné sú veľmi významnou súčasťou tradícií indickej parlamentnej demokracie. Politika je niečo ako vášeň, a snáď nikde na svete je demokracia tak zásadne živý a napadnutý vec, ako v Indii. Na rozdiel od Spojených štátov, kde politická Spochybnenie bolo všeobecne znížená na voľbe medzi nerozoznateľné kandidátmi, a fetishizing absurdné pojem "voľby", v Indii, politické strany a útvary vykazujú oveľa väčšie rozdiely, a tam je oveľa viac na ulici politika rovnako. Dokonca aj indický Najvyšší súd preukázal obdivuhodnú súdny aktivizmus občas.
Chlapec pri dverách: Fatehpur SikriIndian krajiny sú rovnako rôznorodé, od čnejúce himalájske vrcholy na severe do rozľahlej Gangetic pláně na severe-centrálnej Indie do pobrežných oblastiach ďalej na juh. Kravy a predajcovia na ulici, narýchlo načmáral politické heslá a odznaky, cestné pán obchody a mandirs, malé deti, ktoré sú napchaté do rikše cyklu a obrovský účet dosiek inzerujúcej poslednú dávku násilia a sexu rozdeľovaný masívne filmovom priemysle sú rovnako súčasťou indickej krajiny. Architektonické pamiatky, kultúrne tradície a každodennej praxe, nie menej ako letopisov kráľov a využije radu útočníkov, svedčí o zložitosti indickej histórie. Ak chcete hovoriť o indickej kultúre je hovoriť o dlhé (aj keď nie nevyhnutne neporušený) tradície hudby, umenia, architektúry, tanec, sochárstvo, rovnako ako tradícia filmovej tvorby; to je tiež vyvolať Indie rad kuchyne, to všetko redukuje na Západe "kurča Tandoori", a samozrejme všetky tieto znaky, gestá, a symboly, prostredníctvom ktorého ľudia vytvárajú zmysel a komunikáciu. Hoci India je zvyčajne spájaný s náboženstvom, že je kolískou veľkých polovicu svetovej vyznania, sekulárne a materialistických tradícií mať aspoň rovnako dlhé a komplikované históriu ako indických náboženstvo.
Sociálna realita Indie, nehľadiac na pokrok posledných rokov a pokus o premietnutie Indii ako rastúce globálne moci, naznačujú pomerne pochmúrny obraz: pracovné podmienky pre väčšiu väčšinu ľudí sú stále mimoriadne chudobné, miera chudoby zostáva veľmi vysoká a útlak žien, chudobných, a iných marginalizovaných skupín, predstavuje najpôsobivejšie prekážku rovnostárskym ašpirácie. Toto nie je India Indov v diaspóre severe, ktorého myšlienka svojej vlasti často spočíva na skostnatené osifikované koncepcií indickej náboženstva, tradície a kultúrne praxi. Napriek tomu to je tiež v diaspóre, že nové umenie a kultúrne formy sa objavujú, a vzťah medzi Indiou a jej Diasporic potomkov ešte môže zmeniť naše chápanie indickej civilizácie.
Táto stránka si kladie za cieľ ponúkať učený ešte čitateľný rozprávanie niektorých aspektov indickej histórie, politiky, kultúry a náboženstva. To ani v najmenšom túži byť komplexná, čo je cieľ, ktorý v každom prípade nemôže byť dosiahnutý, a predmety, osobnosti, a témy boli vybrané pre prieskum a interpretáciu, pretože sa zaujímajú tvorca webu, aj keď často oni sú vnútorné význam pre pochopenie histórie a vývoj indickej civilizácie.
Russian
Индия, в клише наблюдения, это не просто страна, а материк. Его население, которое составляет свыше одного миллиарда и вскоре может превзойти Китай, представлена в самых необычных контрастов. Народ этой огромной страны говорят почти на тысячу языков, выполните несколько различных религий, включая индуизм, христианство, Ислам, Буддизм, Джайнизм, Зороастризм, Сикхизм — и участвуем в сотнях разных этнических и кастовых общин. Но это только обычные способы описания множества форм социальной организации нашли в Индии, в стране также различных социальных и экологических движений, женских организаций, радикальных политических партий и различных групп интересов. Индия, как и везде в мире, самый большой в мире выборная демократия, и выборы, рассеянных на месяц, представляют собой Триумф организаторским способностям и воле; в то же время, в стране есть несколько десятков коммунистических партий, некоторые из которых действуют за пределами формальных политики и опираться на вооруженную борьбу в то время как другие являются частью традиций индийской парламентской демократии. Политика-это что-то вроде страсти, и, пожалуй, нигде в мире демократии так принципиально гостиной и оспариваемого самое, что и в Индии. В отличие от в Соединенных Штатах, где политические оспаривание имеет, как правило, сводится к выбору между неотличимы кандидатов, и в fetishizing абсурдное понятие «выбор», в Индии политических партий и образований показывают гораздо больше вариантов, и есть намного больше уличной политики, а также. Даже Верховный Суд Индии проявила завидное судебный активизм в разы.
Яиндийские ландшафты столь же разнообразны, — от величественных Гималайских вершин на севере до обширной Гангской равнины в Северо-центральной Индии в прибрежных регионах дальше на юг. Коров и продавцы на улице, наспех нацарапанное политические лозунги и знаки, придорожные магазины кастрюль и мандирах, маленькие дети ютятся в цикле рикши, и огромных щитов рекламы последняя доза насилия и секса выдавали массивные киноиндустрии являются частью индийских пейзажей. Архитектурные памятники, культурные традиции, и повседневной практики, не менее чем хроники королей и подвиги многочисленными захватчиками, свидетельствуют о сложности индийской истории. Говорить об индийской культуре говорить долго (хотя и не обязательно непрерывной) традициями музыки, искусства, архитектуры, танца, скульптуры, а также традиции в области кинематографии; она также измененные Индии многих кухонь, всех сократили на Западе до 'цыпленок тандури', и конечно все те знаки, жесты и символы, с помощью которых люди создают смыслы и связи. Хотя Индия обычно ассоциируется с религией, являясь колыбелью половины крупных мировых конфессий, светские и материалистические традиции не менее продолжительный и сложный в истории индийских религий.
Тон социальные реалии Индии, несмотря на достижения последних лет и попыткой спроектировать Индии как восходящая глобальная держава, дают довольно мрачную картину: рабочие условия для жизни большей части людей по-прежнему чрезвычайно бедных, уровень бедности остается очень высоким, и угнетение женщин, бедных и других маргинализированных групп населения является наиболее грозным препятствием для эгалитарных устремлений. Это не Индия индейцев в диаспоре Севера, чья идея Родины часто опирается на окостенелости понятий индийской религии, традиции и культурные обычаи. Однако, в той же диаспоре, что новое искусство и культурные формы возникают, и отношения между Индией и ее диаспор отпрыски еще может изменить наше понимание индийской цивилизации.
Тего сайт направлен на предоставление научных, но четкий рассказ некоторые аспекты индийской истории, политики, культуры, и религии. Это ни в коей мере не стремлюсь быть комплексной, объективной, что во всяком случае не может быть достигнута, и субъектов, личностей, и темы были выбраны для исследования и интерпретации, поскольку они интерес создателя сайта, хотя часто они имеют сущностное значение в понимании истории и эволюции индийской цивилизации.
Ukranian
Індія, в спостереженні кліше, це не просто країна, а континент. Його населення, яке перевищує один мільярд і незабаром може перевищити Китаю, пропонує незвичайні контрасти. Жителі цієї величезної країни говорять майже тисячу мов, слідують декілька різних вір – включаючи індуїзм, християнство, іслам, буддизм, джайнізм, зороастризм, і сикхізм – і скупчилися сотні різних етнічних і кастових громад. Але це тільки звичайні способи опису міріади форм соціальної організації, знайдені в Індії, країні також має різноманітні соціальні та екологічні рухи, жіночі організації, радикальні політичні партії, а також різні групи інтересів. Індія, як це зазвичай визнається, найбільший в світі виборної демократії, і її вибори, розкидані протягом місяця, являють собою тріумф організаційного майстерності і волі; в той же час, в країні є кілька десятків комуністичних партій, деякі з яких діють поза формальних політики і покладатися на збройну боротьбу в той час як інші є дуже частина традицій індійської парламентської демократії. Політика є чимось пристрасті, і, можливо, ніде в світі не демократія настільки фундаментально живий і доведеним, що, як і в Індії. На відміну від Сполучених Штатів, де політичне оспорювання в цілому був скорочений до вибору між невиразними кандидатів, а в фетишизації абсурдне поняття «вибір», в Індії політичних партій і утворень показують набагато більше варіацій, і є набагато більше вулиці політики, а також. Навіть Верховний суд Індії проявив чудову судову активність в рази.
 Пейзажі Індії настільки ж різноманітні, від піднімаються вершин Гімалаїв на півночі до великих Гангской рівнини в північно-центральній частині Індії в прибережних районах далі на південь. Корови і продавці на вулиці, поспішно нашкрябав політичні гасла і знаки відмінності, придорожні пан магазини і mandirs, маленькі діти туляться в рикші циклу і величезний рахунок дошки реклами останню дозу насильства і сексу скупо шляхом масивної кіноіндустрії настільки ж багато частина індійських пейзажів. Архітектурні пам'ятники, культурні традиції, і повсякденні практики, що не менше, ніж літописі царів і подвиги численних загарбників, свідчать про складність індійської історії. Говорити про індійську культуру, щоб говорити про довгі (хоча і не обов'язково безперервна) традиції музики, мистецтва, архітектури, танцю, скульптури, а також традиції кіновиробництва; це також викликати багато кухонь Індії, все зводиться на Заході "тандури курка", і, звичайно, всі ці знаки, жести і символи, за допомогою яких люди створюють сенс і зв'язок. Хоча Індія, як правило, асоціюється з релігією, будучи колискою основних половини світових конфесій, світських і матеріалістичних традицій, по крайней мере, до тих пір і ускладнило історію як індійських релігій.
Соціальні реалії Індії, незважаючи на успіхи останніх років, а також спроби до проекту Індії в якості зростаючої світовою державою, дають досить похмуру картину: умови праці для більшого більшості людей все ще надзвичайно бідні, рівень бідності залишається дуже високим , а також пригнічення жінок, бідних і інших маргінальних груп є найбільш серйозною перешкодою для егалітарний устремлінь. Це не Індія індіанців в діаспорі Півночі, ідея якого їх батьківщини часто спирається на застиглих концепцій індійської релігії, традиції та культурні практики. Проте, це також в діаспорі, що нове мистецтво і культурні форми з'являються, і співвідношення між Індією і її діаспор нащадках ще може змінити наше розуміння індійської цивілізації.
Цей сайт націлений на надання наукової ще читається розповідь про деякі аспекти індійської історії, політики, культури і релігії. Це не в якій мірі не прагне бути всеосяжним, об'єктивне, що у всякому разі, не може бути досягнута, і суб'єктів, особистості і теми були обрані для дослідження та інтерпретації, тому що вони зацікавити творця сайту, хоча часто вони є невід'ємною значення для розуміння історії і еволюції індійської цивілізації.
Hungarian
India, a közhelyes megfigyelés, nem csupán egy ország, hanem egy kontinens. A lakosság, amely meghaladja az egy milliárd hamarosan meghaladhatja hogy Kína, bemutatja a rendkívüli kontrasztok. Az emberek ebben a hatalmas országban beszélnek közel ezer nyelv, kövesse több különböző vallású – köztük a hinduizmus, a kereszténység, az iszlám, a buddhizmus, a dzsainizmus, zoroasztrianizmus és Szikhizmus – és gyülekeztek száz különböző etnikai és kaszt közösségeket. De ezek csak a hagyományos módon leírja a számtalan szociális szervezetek találtak Indiában, az ország is a különféle társadalmi és ökológiai mozgalmak, női szervezetek, radikális politikai pártok és a különböző érdekcsoportok. India, mint általában elismert, a világ legnagyobb választási demokrácia, és a választásokon, szétszórt több mint egy hónap, képviseli diadala szervezeti képesség és akarat; ugyanakkor, az ország több tucat kommunista pártok, amelyek közül néhány működik a formális politikai és támaszkodnak a fegyveres harcot, míg mások nagyon sok része a hagyományok az indiai parlamentáris demokrácia. A politika az, amit a szenvedély, és talán sehol a világon a demokrácia, így alapvetően egy élő és vitatott dolog, mint Indiában. Ellentétben az Egyesült Államokban, ahol a politikai megtámadását általában csökkentették közötti választás megkülönböztethetetlen jelöltek és fetisizáló abszurd fogalma "választás", az indiai politikai pártok és alakzatok sokkal erősebb változata, és van egy jó üzlet több utca politikában is. Még az indiai legfelsőbb bíróság jelenik csodálatraméltó bírói aktivizmus időnként.
Indiai tájak éppoly változatos, a toronymagas Himalája csúcsai az északi a hatalmas Gangesz síkság északi-középső India a part menti régiók délebbre. Tehenek és a gyártók az utcán, gyorsan firkantott politikai jelszavak és a jelvényt, országúti pan üzletek és mandirs kisgyermekek zsúfolva ciklus riksa, és hatalmas számlát táblák reklám a legújabb adag erőszak és a szex doled a hatalmas filmipar csak annyi egy része az indiai tájak. Építészeti emlékek, kulturális hagyományok, és a mindennapi gyakorlat, nem kevesebb, mint a krónika királyok és a hasznosítja a számos betolakodók, arról tanúskodnak, hogy a komplexitás az indiai történelem. Beszélni indiai kultúra beszélni a hosszú (de nem feltétlenül folytonos) hagyományait a zene, a művészet, építészet, tánc, szobrászat, valamint hagyományait filmkészítés; ez is hivatkozni India számos konyhák, mind csökkentette a nyugati "tandoori csirke", és természetesen mind azok a jelek, gesztusok és szimbólumok, amelyek révén az emberek értelmet és a kommunikáció. Bár India általában kapcsolódó vallás, hogy a bölcsőtől a fél világ nagy vallások, világi és materialista hagyomány legalább olyan hosszú és bonyolult a története, mint az indiai vallásokat.
A társadalmi valóság India ellenére az előleget az elmúlt években, és a kísérlet, hogy a projekt India, mint a növekvő globális hatalom, arra utalnak, hogy inkább komor kép: munkafeltételeket nagyobb az emberek többsége még mindig rendkívül szegény, a szegénység szintje továbbra is nagyon magas és a nők elnyomását, a szegények, és más marginalizált csoportok képezi a legfélelmetesebb akadályát egalitárius törekvéseit. Ez nem az India az indiánok a diaszpórában az Észak, kinek az ötlete hazájuk gyakran nyugszik megcsontosodott elképzelések az indiai vallás, a hagyomány és a termesztési eljárások. Ugyanakkor az is a diaszpórában, hogy az új művészeti és kulturális formák jelennek meg, és a kapcsolat között India és diaszpóra utódokat talán még megváltoztathatja tudásunkat indiai civilizáció.
Ez a honlap célja, hogy kínál egy tudományos tartalom olvasható elbeszélés egyes szempontjait az indiai történelem, politika, kultúra, és a vallás. Ez nem a legkevésbé arra törekednek, hogy átfogó, objektív, amely mindenesetre nem lehet elérni, és a tárgyak, személyiségek, és a témák került kiválasztásra feltárására és értelmezésére, mert érdekelnek az alkotó a helyén, bár gyakran ezek a lényegi fontosságú, hogy megértsék a történetét és fejlődését az indiai civilizáció.
Macedonian
Индија, во клишизирани набљудување, не е само земја, но на континентот. Неговото население, што е повеќе од една милијарда, а наскоро може да го надмине оној на Кина, претставува најнеобичните контрасти. Народот на оваа голема земја се зборува речиси илјада јазици, следат неколку различни вери – вклучувајќи ги и хиндуизмот, христијанството, исламот, будизмот, џаинизам, зороастризмот и сикизмот – и се собираа во стотици различни етнички и касти заедници. Но, ова се само конвенционалните начини на опишување на огромен број на форми на општествена организација се најде во Индија, за земјата, исто така, има различни социјални и еколошки движења, организации на жени, радикални политички партии, како и различни интересни групи. Индија е, како што обично се признати, најголемиот изборната демократија во светот, а неговата избори, расфрлани во текот на еден месец, претставува триумф на организациски вештина и волја; во исто време, во земјата има неколку десетици комунистички партии, од кои некои работат надвор од формалната политика и се потпираат на вооружена борба, додека другите се многу дел од традицијата на Индискиот парламентарна демократија. Политиката е нешто на страст, а можеби никаде во светот е демократија толку фундаментално дневна и спорни нешто како во Индија. За разлика од САД, каде што политичката оспорување генерално е сведена на изборот помеѓу разликува кандидати, а во fetishizing апсурдна поимот "избор", во Индија политички партии ги покажуваат многу повеќе варијации, и таму е добра зделка повеќе од улица политика, како и. Дури и Врховниот суд на Индија ја покажа прекрасна судски активизам во пати.
Индискиот пејзажи се исто толку различни, од блоковите на хималајските врвови во северниот дел на огромното рамнини Gangetic во северно-централниот дел на Индија во крајбрежните региони на југ. Кравите и продавачите на улица, набрзина напишана политички слогани и обележја, патот тава продавници и mandirs, мали деца кои се сместени во рикша циклус, и огромна сметка одбори рекламирање најновите доза на насилство и секс doled од страна на масивни филмската индустрија се само колку е дел од Индискиот пејзажи. Архитектонски споменици, културни традиции, и секојдневната практика, не помалку од летописите на царевите и експлоатира на бројни напаѓачите, сведочи за комплексноста на историјата на Индија. Да се зборува за индиската култура е да се зборува за долго време (иако не мора непрекинат) традиција на музиката, уметноста, архитектурата, танцот, скулптура, како и традиции на филмот одлуки; тоа е, исто така, да се повика на многу кујни Индија, и сите се намали на Запад да "Tandoori пилешко, и се разбира, сите овие знаци, гестови и симболи со кои луѓето се создаде значење и комуникација. Иако Индија е обично поврзан со религијата, да биде лулка на големите половина од светската вери, секуларна и материјалист традиции имаат најмалку колку и комплицирана историја како индиски религии.
На социјалната реалност на Индија, и покрај напредокот во последниве години и обидот да се проектираат Индија како зголемувањето на глобалната моќ, сугерираат прилично мрачна слика: работните услови за поголем дел од луѓето се уште се премногу сиромашни, нивоа на сиромаштија останува многу висока , и угнетувањето на жените, сиромашните и други маргинализирани групи претставува повеќето опасното пречка за рамноправна аспирации. Ова не е Индија на Индијанците во дијаспората на север, чија идеја за својата татковина често се темели на закоравените концепти на индиската религија, традиција и културни практики. Сепак, тоа е исто така и во дијаспората дека новите уметнички и културни форми се појавуваат, како и односот меѓу Индија и дијаспората потомци се уште може да се смени нашето разбирање на индиската цивилизација.
Овој сајт има за цел да нуди научни уште може да се чита приказна за некои аспекти на индиската историја, политика, култура и религија. Тоа не е во најмала рака се стремат да бидат сеопфатни, цел која во секој случај не може да се постигне, и предмети, личности и теми биле избрани за истражување и толкување, бидејќи тие се интерес на креаторот на страницата, иако често тие се од суштинска важно за разбирање на историјата и еволуцијата на индиската цивилизација.
Indonesian
ndia, dalam pengamatan klise, bukan hanya negara tetapi benua. penduduknya, yang lebih dari satu miliar dan akan segera melebihi dari Cina, menyajikan kontras yang paling luar biasa. Orang-orang dari negara besar ini berbicara hampir seribu bahasa, ikuti beberapa agama yang berbeda – termasuk Hindu, Kristen, Islam, Buddha, Jainisme, Zoroastrianisme, dan Sikhisme – dan berkumpul di ratusan komunitas etnis dan kasta yang berbeda. Tapi ini hanya cara konvensional menggambarkan berbagai bentuk organisasi sosial yang ditemukan di India, negara ini juga memiliki gerakan yang beragam sosial dan ekologi, organisasi perempuan, partai politik yang radikal, dan berbagai kelompok kepentingan. India adalah, seperti yang umum dikenal, demokrasi elektoral terbesar di dunia, dan pemilihan yang, tersebar lebih dari satu bulan, merupakan kemenangan keterampilan organisasi dan akan;pada saat yang sama, negara ini memiliki beberapa lusin partai komunis, beberapa yang beroperasi politik formal di luar dan mengandalkan perjuangan bersenjata sementara yang lain sangat banyak bagian dari tradisi demokrasi parlementer India. Politik adalah sesuatu dari gairah, dan mungkin tempat di dunia adalah demokrasi begitu mendasar hidup dan hal diperebutkan seperti di India. Tidak seperti di Amerika Serikat, di mana kontestasi politik secara umum telah dikurangi menjadi memilih antara calon dibedakan, dan di fetishizing sebuah gagasan absurd 'pilihan', di India partai politik dan formasi menunjukkan banyak lebih banyak variasi, dan ada banyak yang lebih dari jalan politik juga. Bahkan Mahkamah Agung India telah ditampilkan aktivisme yudisial mengagumkan di kali.

Saya ndian lanskap hanya sebagai beragam, dari puncak Himalaya yang menjulang tinggi di utara ke dataran Gangga yang luas di utara-tengah India ke daerah pesisir lebih jauh ke selatan. Sapi dan pedagang di jalan, buru-buru menuliskan slogan-slogan politik dan lencana, toko pan pinggir jalan dan Mandir, anak-anak kecil berdesakan dalam becak, dan papan tagihan besar iklan dosis terbaru dari kekerasan dan seks bagikan oleh industri film besar yang hanya sebanyak bagian dari lanskap India.Monumen arsitektur, tradisi budaya, dan praktek sehari-hari, tidak kurang dari sejarah raja-raja dan eksploitasi banyak penjajah, bersaksi kepada kompleksitas sejarah India. Untuk berbicara tentang budaya India adalah untuk berbicara panjang (meskipun tidak selalu terputus) tradisi musik, seni, arsitektur, tari, patung, serta tradisi pembuatan film; juga untuk memohon banyak masakan India, semua berkurang di Barat untuk 'ayam tandoori', dan tentu saja semua tanda-tanda, isyarat, dan simbol dengan cara yang orang menciptakan makna dan komunikasi. Meskipun India biasanya dikaitkan dengan agama, menjadi tempat lahirnya agama besar setengah dunia, tradisi sekuler dan materialis memiliki setidaknya selama dan rumit sejarah sebagai agama-agama India.
T ia realitas sosial dari India, meskipun kemajuan beberapa tahun terakhir dan upaya untuk memproyeksikan India sebagai kekuatan global meningkat, menunjukkan gambar agak muram: kondisi kerja bagi sebagian besar orang masih sangat miskin, tingkat kemiskinan tetap sangat tinggi, dan penindasan perempuan, orang miskin, dan kelompok terpinggirkan merupakan halangan terberat aspirasi egaliter. Ini bukan India dari India dalam diaspora Utara, yang ide tanah air mereka sering terletak pada konsepsi kaku agama India, tradisi, dan praktek budaya. Namun juga di diaspora bahwa seni baru dan bentuk-bentuk budaya yang muncul, dan hubungan antara India dan keturunan diaspora yang belum dapat mengubah pemahaman kita tentang peradaban India.
T situsnya bertujuan menawarkan sebuah narasi ilmiah belum dibaca dari beberapa aspek sejarah India, politik, budaya, dan agama. Itu tidak sedikit pun bercita-cita untuk menjadi komprehensif, tujuan bahwa pada tingkat apapun tidak dapat dicapai, dan mata pelajaran, kepribadian, dan tema telah dipilih untuk eksplorasi dan interpretasi karena mereka menarik pencipta situs, meskipun sering mereka dari intrinsik pentingnya dalam memahami sejarah dan evolusi peradaban India.
Bosnian
ndija, u klilje posmatranja, nije samo zemlja, ali kontinenta. Njegova stanovništva, što je više od jedne milijarde i uskoro može biti veći od Kine, predstavlja najneobičnije kontrasta. Ljudi ove ogromne zemlje govore skoro hiljadu jezika, pratite nekoliko različitih vjera – uključujući hinduizam, kršćanstvo, islam, budizam, Đainizam, Zoroastrizam, i Sikhism – i su se okupili u stotinama različitih etničkih i kasta zajednica. Ali, to su samo konvencionalni način opisuje bezbroj oblika društvene organizacije naći u Indiji, u zemlji ima i različitih socijalnih i ekoloških pokreta, ženske organizacije, radikalnih političkih stranaka i raznih interesnih grupa. Indija je, kao što se često priznat, najveće izborne demokratije u svijetu, i njene izbore, razbacani više od mjesec dana, predstavljaju trijumf organizacijskih vještina i volje; u isto vrijeme, zemlja ima nekoliko desetina komunističkih partija, od kojih su neki rade izvan formalne politike i oslanjaju se na oružanu borbu, dok su drugi veoma dio tradicije indijske parlamentarne demokracije. Politika je nešto strast, a možda i nigdje u svijetu je demokratija tako u osnovi života i sporne stvari kao u Indiji. Za razliku od SAD-a, gdje politički osporavanje je uglavnom svedena na izbor između razlikovati kandidata, au fetišizacije apsurdan pojam 'izbor', u Indiji političkim strankama i formacije pokazuju mnogo više varijacija, a tu je i mnogo više od ulice politici. Čak je i Vrhovni sud Indijski je prikazan divljenje sudski aktivizam ponekad.
Indijski pejzaže su isto tako raznoliki, od ogromnih himalajske vrhove na sjeveru do ogromne Gangetic ravnice na sjeveru-središnjoj Indiji u obalnim područjima južnije. Krave i proizvođači na ulici, na brzinu nažvrljanom političke parole i oznake, na cesti Pan trgovina i mandirs, male djece nagurali u ciklus rikše, i ogroman račun ploče reklamira najnovije dozu nasilja i seksa doled od strane masivnim filmske industrije su isto toliko deo indijskog pejzaža. Arhitektonskih spomenika, kulturnih tradicija, i svakodnevne prakse, ni manje ni više nego hronike kraljeva i podvige brojnih osvajača, svjedoče o kompleksnosti indijske povijesti. Govoriti o indijske kulture je da se govori o dugo (iako ne nužno neprekinutog) tradicije glazbe, umjetnosti, arhitekture, plesa, skulptura, kao i tradicije filma odluka; to je da se pozove u Indiji mnogo kuhinje, sve smanjena na Zapadu "tandoori piletina", i naravno, sve te znakove, geste i simbole pomoću kojih ljudi stvaraju značenja i komunikacije. Iako Indija se obično povezuje s religijom, jer je kolijevka velikih polovine svjetskih vjera, sekularne i materijalističke tradicije imaju najmanje onoliko dugo i komplikovano istorije kao indijski religije.
Društvena stvarnost Indije, bez obzira na napredak u posljednjih nekoliko godina, a pokušaj da se Indija projekta kao usponu globalne sile, ukazuju na prilično sumorna slika: uslovi za veće većina ljudi koji rade i dalje izuzetno loše, nivo siromaštva i dalje vrlo visoka , i ugnjetavanje žene, siromašne, i drugih marginalizovanih grupa predstavlja najviše impresivan prepreka egalitarne aspiracije. To nije Indija Indijanaca u dijaspori Severa, čija je ideja domovine često počiva na okoštale koncepcije indijske religije, tradicije i kulturne prakse. Ipak, to je također u dijaspori da novi umjetnosti i kulturne forme se pojavljuju, a odnos između Indije i njene dijaspore potomke još može promijeniti naše razumijevanje indijske civilizacije.
Ovaj site ima za cilj da nudi još naučni čitljiv narativni nekih aspekata indijske istorije, politike, kulture, i religije. To ni najmanje teže biti sveobuhvatan, cilj koji u svakom slučaju ne može postići, i subjekti, ličnosti, a teme su izabrani za istraživanje i tumačenje jer su kategorije tvorac sajta, iako često su od suštinske važnost u razumijevanju povijesti i evolucije indijske civilizacije.